GoDoctor is on a mission to make high-quality healthcare affordable and available to the world's population of more than a thousand of doctors. Follow these step and go online just 2 steps for account registration.
Step1: GoDoctor Online Subscription
Select your Country name.
Enter your mobile number click send OTP.
Enter OTP code and verify OTP.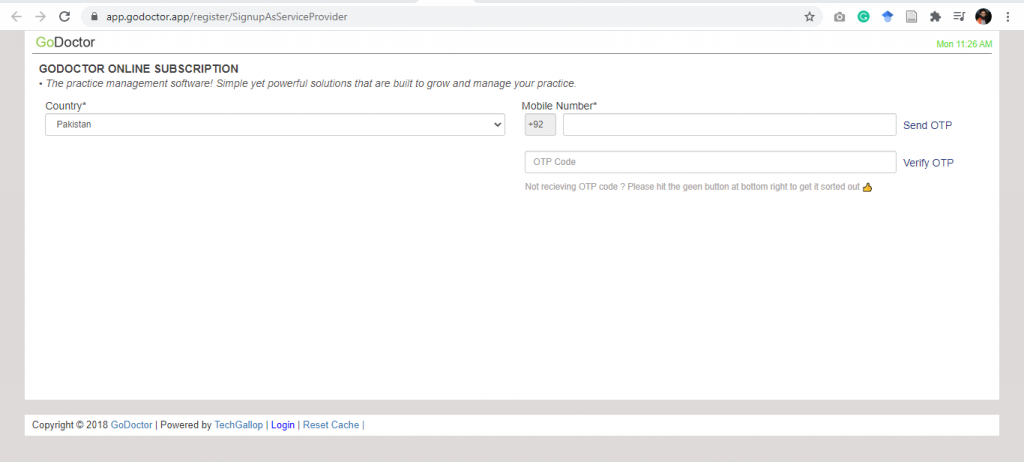 Step2: Fill out the following information.
Let's get started!
Select subscription plan.
Enter yourEmail / Username & Password.
Enter Title & Doctor/Physician Name.
Enter Business Name, Clinic Name, Qualification and Address.
Check-out if you required also send me my password in welcome email (not recommended).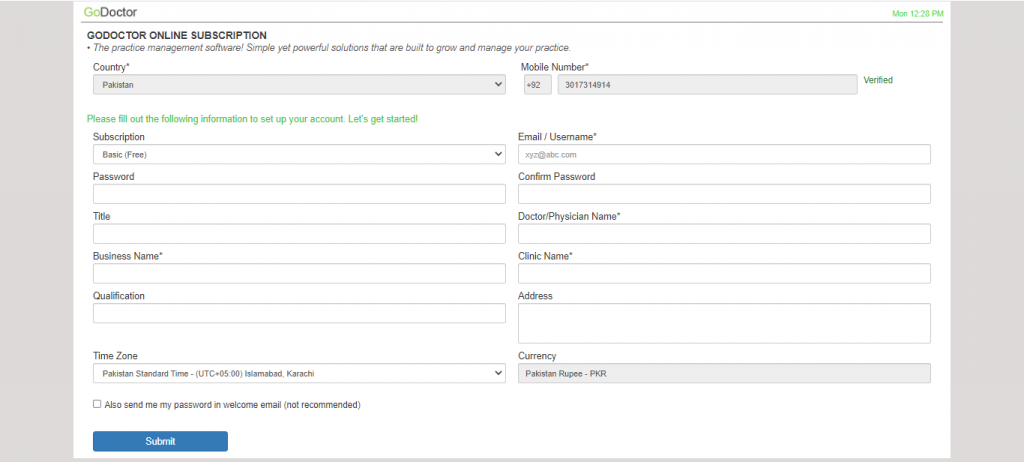 Our offerings
Detailed, checked information about over a lakh doctor partners across the country is available in this comprehensive medical directory.
GoDoctor Prime users can book appointments online at over 9,000 leading hospitals and clinics.
Online consultations with reputable doctors in more than 20 specialties are available.
Plus, there are subscription-based health plans that provide unlimited online consultations* with physicians 24 hours a day, seven days a week, 365 days a year.
GoDoctor is an award-winning practise management system used by over 10,000 clinics.
500+ clients across 1,200+ facilities depend on Insta, a full-stack HIMS solution.
Diagnostic tests can be ordered from GoDoctor Associate Labs, and samples can be obtained from the comfort and convenience of one's own home.
Medicines are delivered throughout the country through a network of checked pharmacies.